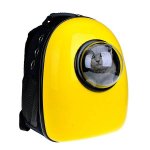 Transporting miniatures is probably one of the most frustrating elements for gamers and even more so for those of us who use public transport to get around.  There are a plethora of miniature carry cases on the market which include offerings from KR Multicase, Battlefoam and Feldhur who provide a range of different transportation options.
Miniature Carry Cases – Foam Options
On the whole, no off the shelf option is cheap, you can easily end up spending the same amount as a large GW model for a single box.  Most options available consist of foam layers with cut-outs that you slot your models into, with the foam sliding into some kind of protected bag/carry case.  KR Multicase does this but the foam goes into a cardboard case before sliding into the bag which does have the benefit that you can have multiple cardboard cases and simply swap them out as you go and adds a lot of solidity to the solution.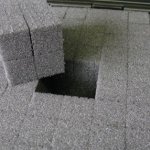 You can either get foam that has cut-outs to match your miniatures or use "pluck foam" where you can pull out small blocks of foam to match your model.  This results in your foam layers being largely specific for a particular army.  A Dwarf model really needs a smaller cut-out than a Space Marine, and a Khorgorath won't fit into a Dreadnought cut-out.
Another disadvantage is that you end up with a lot of wasted space.  So I've got one block of foam that will take 12 large models – my five Wulfen fit in this really nicely as do my five Wrathmongers with Skull Grinder. However this does mean I've a problem – if I wish to transport those models I end up with six or seven slots wasted.  They're too big to put anything else in so a large portion of my miniature carry case is actually empty, which isn't optimal when you're on a train.
The other disadvantage of foam is that all those spiky and fiddle bits are easily caught so you end up taking ages to carefully remove your models or risk damaging fragile parts which means it takes you a while to get your army out and start playing.  That said it's better than simply throwing the models into a lunchbox with kitchen towel wedged in.
Home Grown Solutions
Needless to say, where there's a common problem, the community steps up with their own home grown alternative miniature carry case.  Rather than a foam solution, if you glue a neodymium (rare earth) magnet into the recess of the base, you can pop that model onto something metal and it isn't going to shift (this assuming the model is plastic or resin).  This is a great idea as it means that you also eliminate the issue with wasted space.  The commonly chosen solution is a plastic "Really Useful Box" with a baking sheet or sheet of steel backed magnetic sheet stuck into the bottom.
Kickstarter: A-CASE+ Miniature Wargaming Carry Case

Although brilliant, the home grown solution isn't that great if you're wanting a true miniature carry case – though a great solution if you're transporting your army in a car/vehicle.
Instead what I'd love is if you could have a proper bag, but with magnetic shelves in!  Well a couple of years ago a company appeared and ran a crowdfunding campaign to do just that, last year they ran another but working in a load of improvements based on feedback and yesterday they launched a third.
Army Case (formerly Feldmaster) have developed a bag with a lightweight steel frame and shelves in, that not only looks brilliant, but is at a lower price point of the older versions.  As you can see from the picture above, it has movable shelves and with an entirely steel construction means you can put models on the side walls in addition to the shelves.  Adjustable shelves also means that can accommodate larger models without having to mess around with getting new foam.  One shelf will hold roughly 28 models on 32mm bases and 45 models on 25mm bases – which means I should be able to fit in all of my Bloodbound models into one case with space to spare.
Now a magnetic solution clearly doesn't cater for all miniatures – vehicles and models with no base aren't going to work very well, so I'm not going to be throwing away my KR Multicases quite yet.  However an A-CASE+ along with a KR Multicase would solve nearly all of the model transportation issues I can think of.