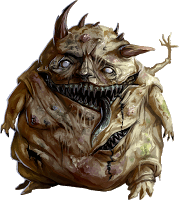 I've come to the conclusion that every six months or so, I have a bit of a hobby wobble and need to give myself both a kick up the backside and a change of scenery.  Quite often this coincides with being stupidly busy, which is what seems to have happened over the past month – the longest break I've had without blogging this year.
So this post is to give you a bit of an update on what's been happening and what I've got on the go currently.
What I've been up to
Real life has played it's part in lack of blogging, I had to pop into hospital for some tests, had a weekend away and last week my Mum broke her shoulder bone so I'm also keeping an eye on her.  I've started on a new project (more on that in a bit) and attended the Warhammer 40k Open Day on the 5th November which was fantastic and I intend to do a proper post on this at some point (I need to sort out a Flickr album).  Much of the last weekend was spent generally relaxing and trying to reduce how tired I am!
The Hobby Wobble – A Necessary Change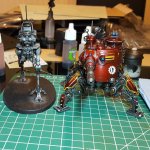 After Armies on Parade I found myself struggling to get the enthusiasm up to paint any of my Bloodbound – my two Slaughterpriests had sat on my paint station untouched for a good week and the thought of painting my Skullcrushers just wasn't doing anything.  I'd had to make a push to get various bits ready for Armies on Parade and the games I'd played afterwards and I think it had drained me.
However, one thing I really can't stand is "doing nothing".  I rarely sit in front of the telly without some form of hobby in my hand so I knew that I needed to find something different to do and preferably not playing computer games until the early hours of the morning.  So I carefully put my Bloodbound into their display cabinet and lifted down the Onegar Dunecralwer from my Start Collecting Skitarri.  Although I hadn't planned on starting this until the Christmas break, I thought it was worth assembling the model if nothing else.
Well I'm happy to say that this has successfully kicked my hobby wobble in the teeth, proving the saying "a change is as good as a rest".  As I'm sat here typing this, my Onegar is nearing completion and I've picked up and started an Ironstrider Balistarius too.  I've also managed to work out the colour I'll use for the edging on all of the armour plates which means I can also move forward on the Imperial Knights I started earlier this year – though I still don't know what colour to use against the red.
No More Plans!
There are now only 6-ish weeks until Christmas and 7 until the end of December and for once I've very little planned other than the work Christmas Party and a couple of odd evenings out.  I've also not got any looming deadline that requires me to be burning the midnight oil to get models painted which is a nice change and now that I'm over that little hobby wobble I've got a really clear run at things.  My intention is still to work on Mechanicum models for the next few months – all being well the two vehicles I'm working on will be finished by the end of the month (or sooner) and then I may start on my Thallax or Atrapos.
One thing that has also just been leaked is Games Workshop are releasing £100 'Battleforce' box sets for Christmas – and the Adeptus Mechanicus box would give me quite a few models that I want