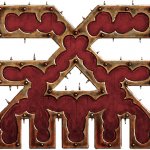 "The best laid plans of mice and men often go awry"
I think this saying pretty much sums up my progress over the past week for my Khorne Bloodbound.  I had originally planned that from last Friday when I got home I would have a pretty clear run of hobby time with nothing to stop me simply cracking out my Wrathmongers.  Sadly real life threw the proverbial spanner in the works and resulted in me loosing a chunk of Friday afternoon, a chunk of Saturday and all of Monday evening.  I had to take a couple of hours out of Sunday too as my eyes decided they didn't like me and I was struggling to focus.  This has then been compounded by the fact that tonight (Tuesday) I've also ended up having to work some of the evening (though it does mean I get this post written).
Khorne Bloodbound – Where they're at
So what does this mean with my Khorne Bloodbound progress? Well my Wrathmongers aren't finished and I've only just started to tidy up the last unit of Bloodletters.  I've at least another two evenings worth of work to get the Wrathmongers finished as there is quite a bit of edge highlighting to get completed.  Quite simply it's going to be tight, but I think I've a few things up my sleeve that should help.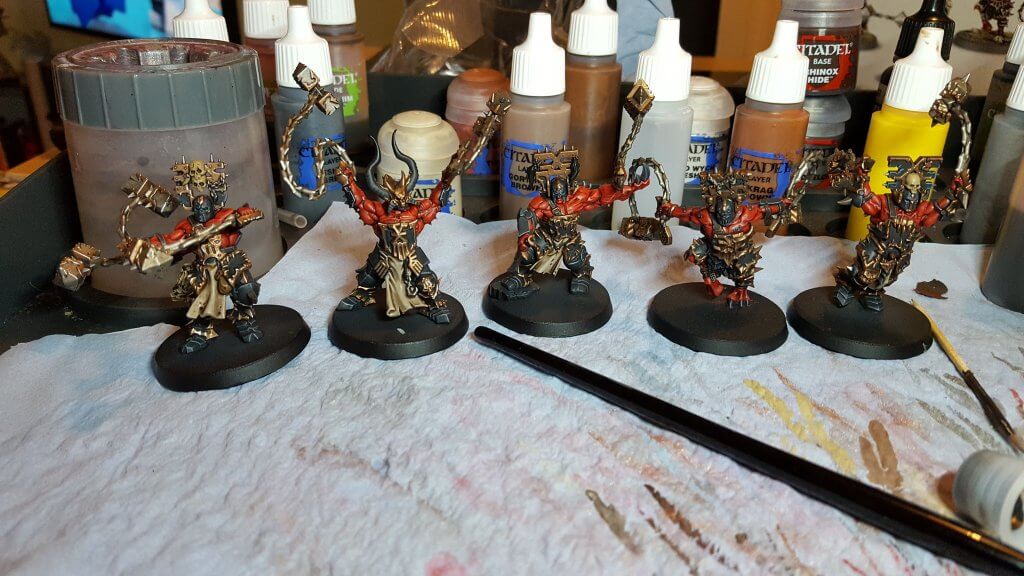 Although I'm losing time this evening I'm hoping to be able to knock off early than normal on Friday with the extra hours I've put in.  This will give me a nice long weekend where the only commitment is a hair cut on Saturday.  I've also heard on 'the grapevine' that the managers meeting being held next Tuesday evening is going to be moved to the day so I've a little bit of contingency there.  Finally I managed to pick up Mephiston Red as an airbrush paint.  This should mean that once I've tidied up the Bloodletters, getting them painted should be a relatively speedy job.  That said they're bloody horrible to tidy up with quite a bit of mold slippage.
So it's not doom and gloom for my Khorne Bloodbound, but it's certainly going to be a bit of a challenge!  I'm also really happy with how the black has come out, I'm certainly going to be using Corvus Black a lot more when I need to paint up black armour!