Just a couple of quick snaps of what I've got to hand.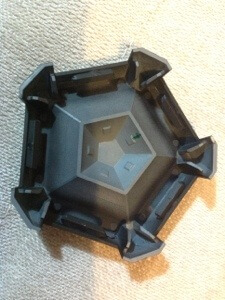 You can see the extra bits of sprue glued into place and if you look carefully, should be able to make out the odd bulge that's hiding a magnet underneath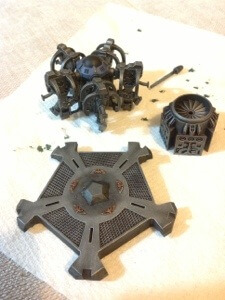 .
And here is the central harness assembly, floor and top section. Pretty straightforward paint job in truth!