Tag Archives:
Warhammer TV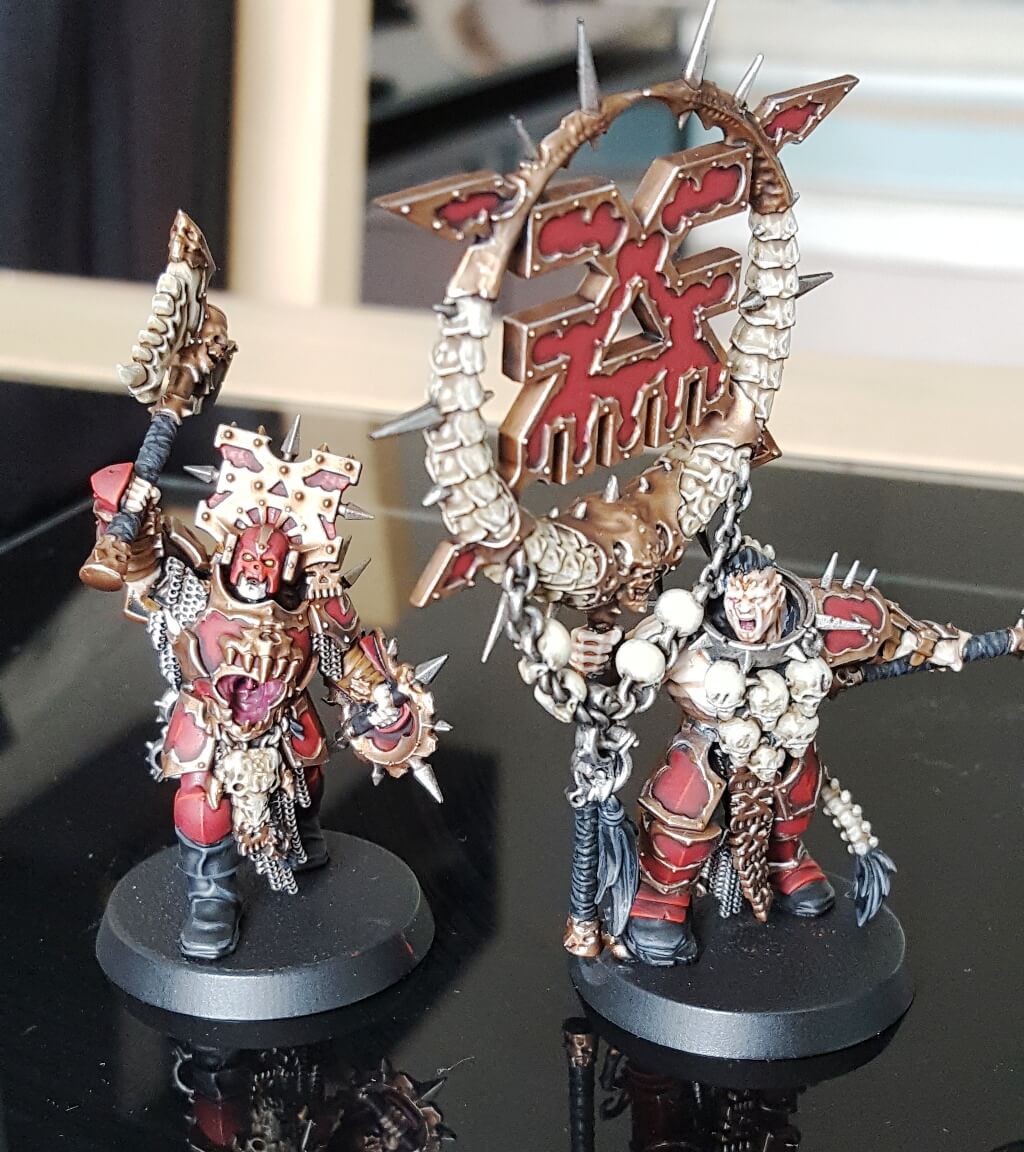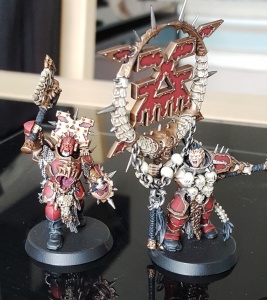 Work on my Khorne Bloodbound continues at a really good pace and I'm cracking out miniatures far more quickly than any other project.
Progesss on the Khorne Bloodbound
The bank holiday has really allowed me to crack into this project and I'm really pleased to say that (excluding the bases), the Bloodsecretor and first Blood Warrior are actually finished and I'm now working on the remaining four Blood Warriors and the Skullgrinder.  These are all up to the point where I've given them a wash and started to edge highlight all of the metals which I'll be honest and say takes forever 🙁
I also jumped in and have assembled ten of Bloodreavers, I'm still undecided on if I'm going to keep these as part of my army or not.  Although I don't dislike the miniatures I just prefer Bloodbound with more armour.
As I've mentioned previously, I'm following the Khorne Bloodbound painting tutorial off Warhammer TV, this provides the foundation for the majority of armoured Mortal miniatures in the army.
I'll not go into the whole recipe here as you're better off watching the video!  One observation I will make is that rather than using the Layer version of Runefang Steel for the metal edge highlight, using the Airbrush version is actually slightly better (needs a good shake though).  It means you don't need to thin it and it applies more crisply than a watered down equivalent.  If I'm honest, the best would be Vallejo Model Air Steel, however it dries out really quickly and adds unnecessary faff into what should be a quickish paint method. Continue reading →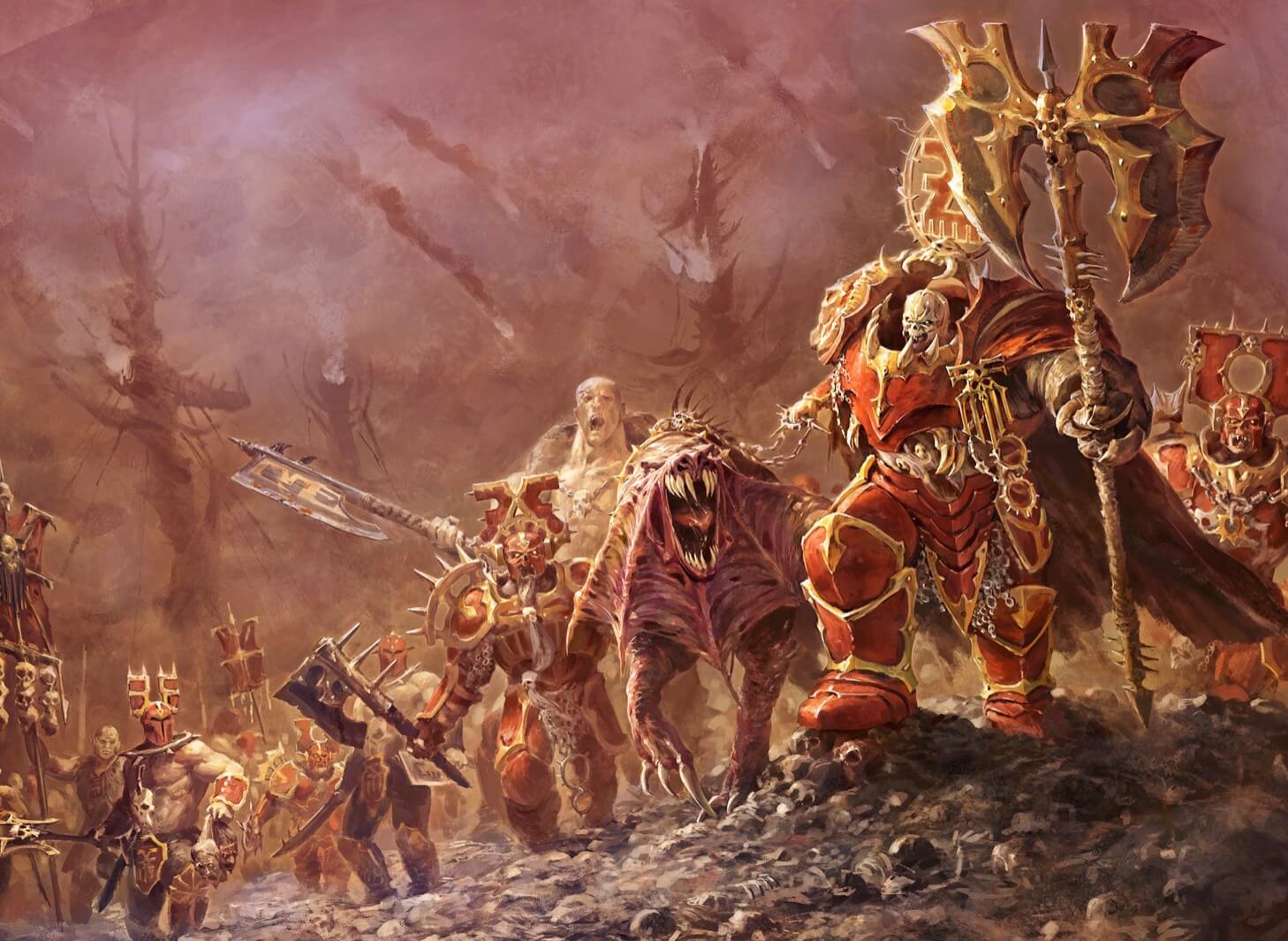 A bit of a change in comparison to what I normally do – I'm painting up some Khorne Bloodbound miniatures for Age of Sigmar!  I've wanted to get a "fantasy" force up for years and never really managed to do it due to one reason or another, so after speaking to a few friends who all have armies that could be used in Age of Sigmar, I decided to take the plunge and follow the path of the blood god in the form of Khorne Bloodbound.
Firstly I've set myself some parameters.  It's an army designed to play Age of Sigmar – it's not going to be entered into Golden Demon, it's a side project to add some variety to what I normally paint.  I'm not going to spend a fortune on it; my initial budget is £100, once that has been spent and everything painted I may do an expansion force.  I will aim for a head count of thirty miniatures initially, this comes from the way Throne of Skulls tournaments are run and seems like a good basis to aim for.