A slightly later post this week because I wanted to be able to post up a bit more progress on my Imperial Knight armour.  My challenge last week was to get all of the metallic colours down on the armour plates which I actually managed to achieve before the weekend.  Since then (I was away the whole weekend) I've managed to get all of the layers of Angron Red down – nine in total!  The result is fantastic and was well worth the effort.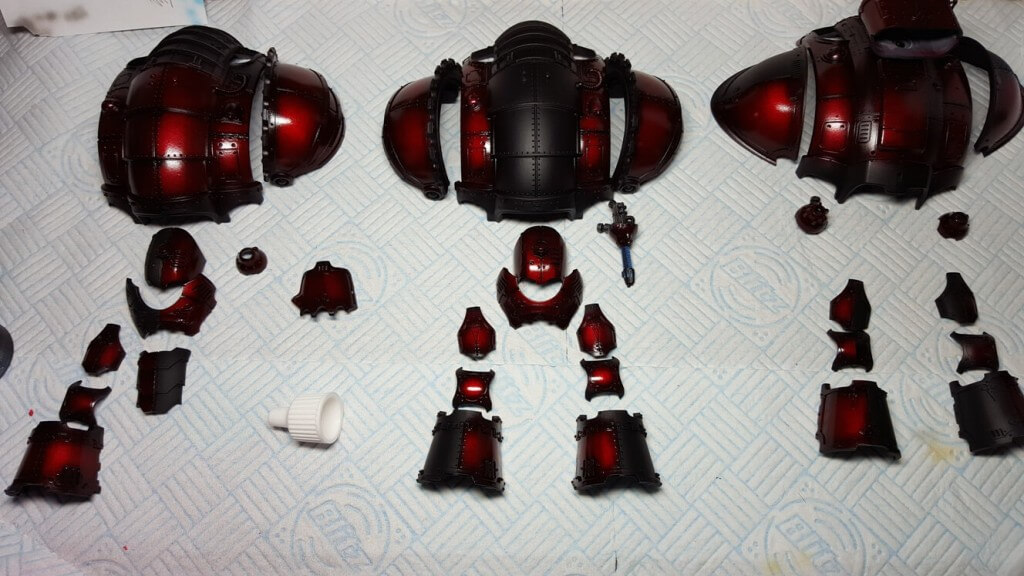 This coming weekend is the Horus Heresy Weekender so I'm not going to be able to get much done as there is only a couple of evenings left and I've mundane things like the washing to do.  I'll suffice with:
Start spraying Corax Black

Take lots of pictures at the weekender
Although I'm only doing challenges a week at a time, the next challenge will be to mask off the guns so that I can get the red onto those, after that I've a mountain of Plaguebearers to undercoat for my brother which I really need to crack out sooner rather than later.
Now rather than finish the post off at that, I'll waffle on a little bit about motivation. I've covered this once before, but this is a topic that I feel needs revisiting every now and again just to keep things fresh.